Sign off your commits
Submitting a PR from a specific branch
To resync your main branch with all the changes.
If there is no upstream
Now your main branch has the latest code. Create a new branch called ISSUE1 now and you can fix the bug and submit a PR from that branch.
To list branches
Create a new branch named ISSUE1
Switch over to the branch ISSUE1 when you want to add new commits to it.
Once you are on the ISSUE1 branch, you can start adding commits to it.
To merge commits into the main branch, let's now switch over to the main branch.
Now that ISSUE1 has been successfully merged with main, we can delete it.
Personal access token (PAT)
You can also use personal access tokens to authenticate against Git over HTTP. They are the only accepted password when you have Two-Factor Authentication (2FA) enabled.
First, you need to create a personal access token (PAT). This is described here:
Switch git repository to a particular commit
If you want to create a new branch to retain commits you create, you may do so (now or later) by using -b with the checkout command again. Example:
To get back to main branch commit
Rename a Tag on Git
Delete a Tag on Git
Delete a submodule
Remove the submodule entry from .git/config
Remove the submodule directory from the superproject's .git/modules directory
Remove the entry in .gitmodules and remove the submodule directory located at path/to/submodule
See all Branches
Create a Branch from previous commit
Push the new Branch to server
Clone a specific Git branch
Clone including submodules
Rename the master branch name
Rename a local and remote branch
Rename your local branch
Delete the old-name remote branch and push the new-name local branch
Reset the upstream branch for the new-name local branch
Delete a Git Branch Both Locally and Remotely
Prune a branch locally available in "remotes/"
Deletes all stale remote-tracking branches under . These stale branches have already been removed from the remote repository referenced by , but are still locally available in "remotes/".
With –dry-run option, report what branches will be pruned, but do not actually prune them.
Moving uncommitted changes to a new branch
Revert uncommitted changes including files and folders
Pull rebase
Rebase your local changes on the newest codebase.
Remove a Commit That Is Already Pushed to Git
Firstly, find out the comit that you want to revert back to.
For example, commit 7f6d03 was before the 2 wrongful commits. Force push that commit as the new main:
The + is interpreted as forced push. You can also use git reset to undo things. Then force push.
Remove an unpushed outgoing commit
Reset local repository to be like the remote repo
Setting your branch to exactly match the remote branch can be done in two steps:
If you want to save your current branch's state before doing this (just in case), you can do:
Retrieve the remote git address
Retrieve the active commit
Alias
To create shortcut for long commands. Below defines loagd instead of log --oneline --all --graph --decorate. Config file location can be --global, --system, --local, --file, --blob.
To list the content of git config
To find the place of a command
To see the content of a command
Merge Strategies
References
Explicit Merge: Creates a new merge commit. (--no-ff)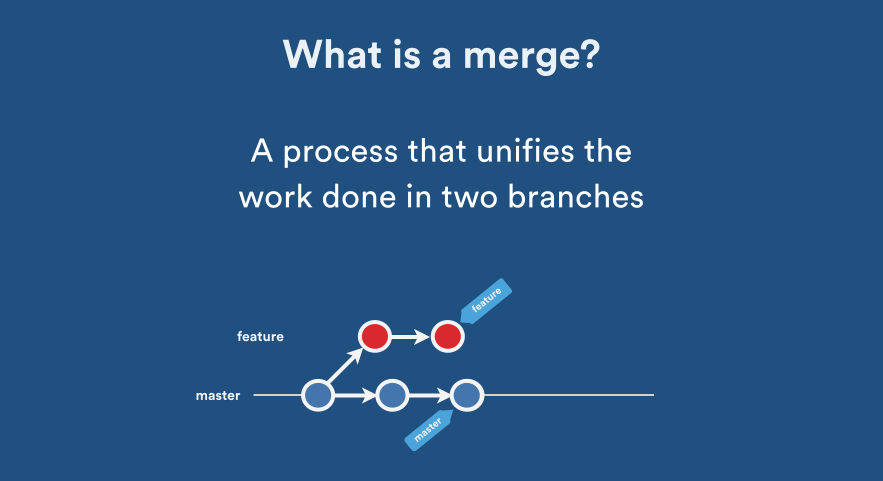 Workflow
Fast Forward Merge: Forward rapidly, without creating a new commit: (--ff)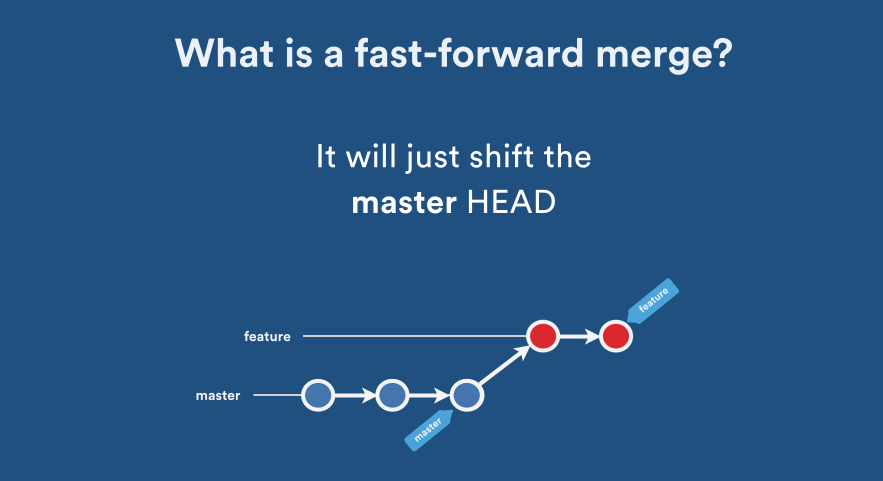 Rebase: Establish a new base level: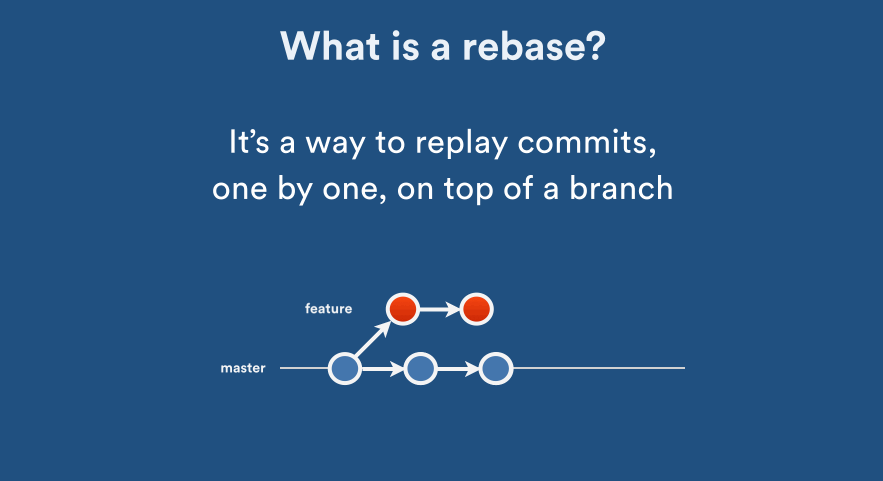 Squash on Merge: Crush or squeeze (something) with force so that it becomes flat: (--squash)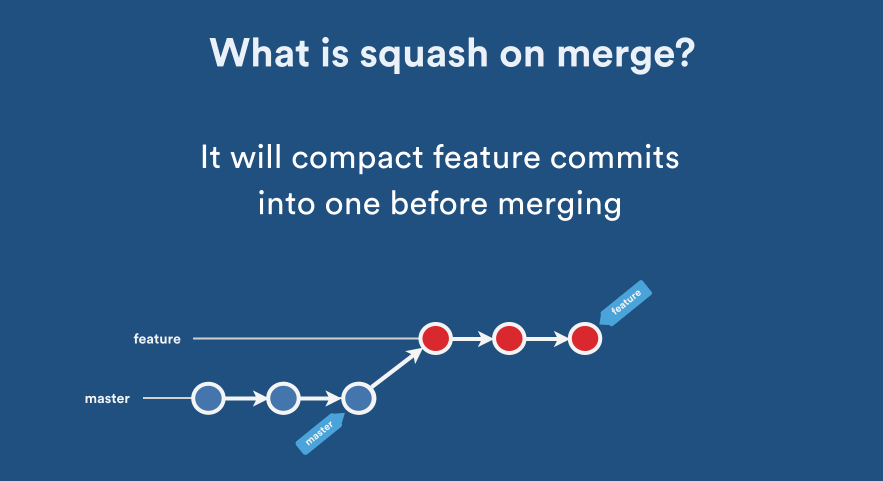 Common commands
git init: initializes a new
git add: stages files
git commit: commits staged files
git branch: shows current branches
git branch [branch]: creates new topic branch
git checkout [branch]: switched HEAD to specified branch
git merge [branch]: merges [branch] into current branch
git diff: shows diff of unstages changes
git diff –cached: shows diff of staged changes
git log: shows history of current branch
git log m/[codeline]: shows commits that are not pushed
Useful commands
Listing the N=10 largest files